Why Choose a Tilt and Turn Window
Tilt and Turn windows are ideal for the homeowner with limited outdoor space, with these windows you get beauty, practicality and increased functionality.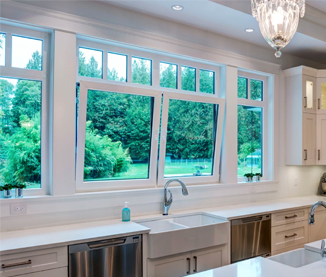 Kömmerling Tilt and Turn
Kömmerling Tilt and Turn windows are a class leader for performance. When there is a requirement for outstanding weather performance, sound reduction and energy efficiency, there's nothing like this Tilt and Turn system.
The tilt and turn operation makes them easily accessible from the inside, ideal for homes where external access may be restricted and it makes them extremely easy to clean and maintain. Tilt and turns also allow for superior airflow when compared to a regular window.