Why choose Flush Sash Windows
Flush Sash Windows are an attractive choice for homeowners seeking a sleek and contemporary window design with a delightful traditional elegance. These windows bring you the ability to maintain traditional design while providing all the benefits of modern manufacturing and materials.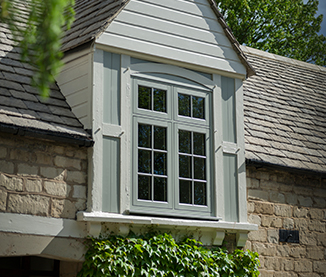 Scenic Essential FLUSH
The Scenic Essential FLUSH window is packed with heritage features offering consumers the benefit of high performance PVCu window design with the detailing of yesteryear. Traditional butt joints and period inspired finishes transform the overall appeal with the added benefit of multiple colours and finishes to choose from.
The Scenic flush sash window can be equally adept for more contemporary design appeal by the use of modern window hardware, finish and overall window design. With the ever popular Anthracite Grey and smooth Slate Grey offered as stock finishes along with chrome or brushed stainless handles this makes for the perfect modern statement of a home.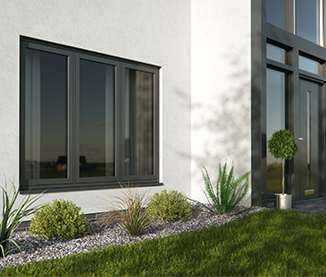 Scenic Classic FLUSH
Scenic Classic FLUSH windows offer several notable benefits that make them a sought-after choice for homeowners looking for a high-quality and stylish window solution. These windows are designed to replicate the appearance of traditional timber windows featuring an authentic design where the sash sits fully flush with the frame, creating a visually appealing and authentic aesthetic. This makes Scenic Classic windows an excellent choice for heritage properties or homeowners who desire a classic look.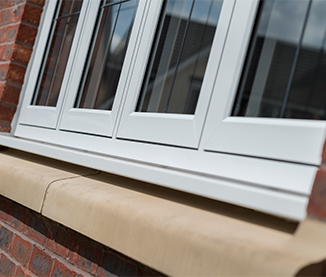 Scenic Heritage FLUSH Windows
Scenic Heritage FLUSH windows offer several significant benefits that set them apart as a premium window solution. Scenic Heritage windows are designed to faithfully replicate the appearance of traditional timber windows found in period properties. These windows are crafted using high-quality materials and modern manufacturing that celebrates the techniques of traditional British craftsmanship giving you the classic timber appearance
Scenic Heritage windows are designed with conservation guidelines in mind, they feature an authentic 19th century design with deep ornate detailing and elegant sightlines, providing a classic and timeless aesthetic. This makes Scenic Heritage windows an ideal choice for homeowners who desire the charm and character of traditional windows.